Welcome to the American Alternative Asset Blog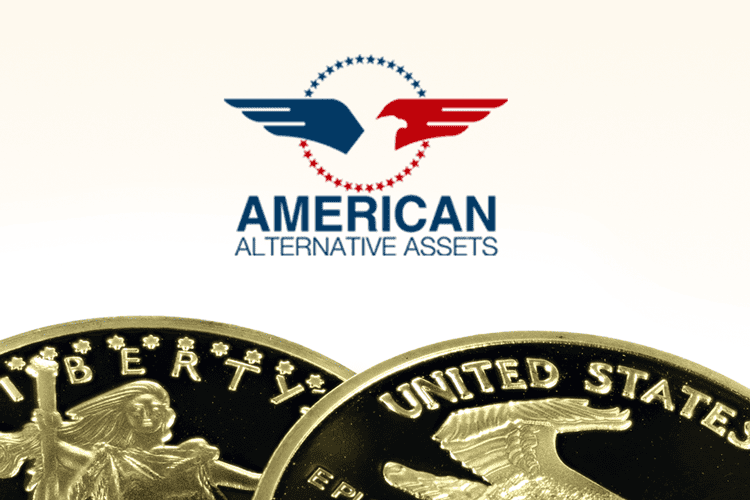 Hello and Welcome.
The American financial market is at a critical point with inflation reaching new levels not seen since the 80s. Investing in volatile equities has sometimes proved to be catastrophic with the continuous dipping in the price of commodities. It is important to understand worthy alternatives and safeguard your capital from the woes of inflation.
Securing your retirement funds through a self-directed IRA gives you control over your future goals. With a self-directed precious Metal IRA, your funds are converted into physical inflation-proof commodities that are kept safe and can be converted at retirement. Physical assets such as gold have retained their intrinsic value across varying economic times and on occasions outperformed other investment assets providing the best option for securing your retirement.
A limitation of a 401k retirement option is the limited investment options available to secure your funds through inflation and recession-prone economy. A self-directed IRA offers you the liberty of choosing the type of asset to secure your retirement. More than subjecting your retirement to an employer-determined 401k, you want to make a decision that factors in current and future economic trends and your self-directed IRA would grant you that.
What's our blog focus?
Our blog would bring you the latest trends and information on the precious metal industry. We also provide easy-to-understand information and education on gold, silver, and other precious metal and the importance of investing in them at these critical times. We provide useful insights that make you see the importance of a self-directed precious metal IRA over your 401k.
We are a pop and mom small business that focuses on helping you achieve the goal of a seamless and fruitful retirement through direct and simple guidance on areas of interest, acquisition, and storage of any precious metal of your choice.
We help you understand your precious metal investment choices and the need for diversification of your portfolio. Faced with a lot of investment choices, it can be daunting without being equipped with the necessary information in making astute investment decisions.
Our blog focuses on bringing you useful information on your precious metal IRA plans and helping you choose the best plan for a smooth retirement. We bring relevant information on economic changes and relevant precious metal investment opportunities through well-articulated blog posts.
Who We Are
The American Alternate Asset is a precious metal IRA company founded in 2016. We are based in Los Angeles where we provide education to Americans on the diversification of their portfolio through a self-directed precious metal IRA. We help you through the process of acquiring precious metals to battle the scourge of inflation and safely secure your future from the scourge of inflation.
The American Alternate Assets rests on values of integrity and honesty and we provide our services in simplicity to help Americans seamlessly understand the basics of investing in precious metals.
Against the risky trend of volatile assets that have shown to place your retirement plans in jeopardy, We at American Alternate Assets have set out to provide safe and easy opportunities for our customers to buy and invest in precious metals of their choice.
Our Mission
Our mission is to provide the best service through values of integrity, support, and knowledge to empower customers in making financially prudent decisions to attain their desired financial future.
Our Values
We achieve this mission through values of hard work, customer-centeredness, integrity, empathy, and efficiency. We support our customers through the whole process to enable them to understand all the available options and guide them in choosing one that is best suited for their goals.
Our Vision
To establish a network of financially secured American retirees through sustainable ownership of physical assets.
Why Choose Us?
Our passion stems from the need to help you keep your retirement funds recession-proof through guided and informed investment in precious metals. We differ from our competitors by our goal of simplicity by providing the right guidance for individual customers at their own pace.
We conduct our business in honesty as your trust is the ship through which our business relationship sails safely and earning it is our drive. We insulate you from the challenges that may arise through the process of understanding and investing in precious metals. Our blog is borne out of the primary need for you to first understand the basics and make an informed decision.
Our staff is made of passionate individuals that are bound by the ethos of integrity, hard work, and customer-centeredness. This is what makes us special.
Contact Us
The economic realities of our time are such that proactive measures must be sought to take hold of your future by securing your retirement through inflation and recession-proof commodities in precious metals. We bring about accurate information and education through our blog and information kit and we are available to answer any of your questions.
We are committed leaders in the precious metal industry and our brand thrives on trustworthiness. To begin the journey to safeguarding your retirement reach out to us at 888-503-1553.