At American Alternative Assets, we're proud to be a preferred precious metals dealer, with an enduring legacy of helping clients safeguard their savings and retirement funds through self-directed IRAs. Our work over the years has instilled trust and confidence in our customers, and we're pleased to share that 30% of our new business comes from referrals, a testament to our enduring client relationships.
Whether you're considering rolling over retirement assets into a Precious Metals IRA, or planning to purchase gold and silver directly, our specialists are committed to guiding you through every step of the process. We focus on long-term relationships with our clients, providing continuous support and personalized advice tailored to your unique needs.
As a privately held firm that specializes in wealth and asset protection, our commitment to transparency, integrity, and high ethical standards has earned us an A+ rating and accreditation from both the Better Business Bureau and the National Ethics Association.
Our emphasis on quality customer service, combined with our dependable expertise, has led to an ever-growing family of satisfied clients. At American Alternative Assets, we don't just facilitate investments, we foster lifelong partnerships rooted in trust and mutual success.
At American Alternative Assets, our mission is threefold: to Protect, Preserve and Prosper. In a time where the introduction of Central Bank Digital Currencies (CBDCs), bank failures, privacy breaches, potential surveillance state, and political instabilities have left many feeling uncertain, we stand as a reliable, conservative ally in protecting your financial future. We believe in the enduring value of precious metals as a hedge against the threat of inflation, the volatility of the stock market, and the devaluation of the dollar, ensuring your retirement savings are preserved and secure.
We champion your right to privacy and financial independence, providing you with a safe haven away from prying eyes. We're proud that our business is built on a foundation of trust, confirmed by prominent third-party endorsements and long-term relationships with our clients. In fact, 30% of our new business comes from referrals - a testament to the trust placed in us by our clients.
Our objective is not only to preserve and protect your wealth, but also to help you prosper. We are committed to empowering our clients with personalized strategies, superior customer service, and expert advice, allowing you to navigate these challenging times with confidence, ensuring your golden years are prosperous and secure.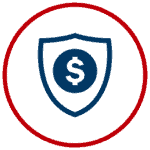 We are committed to protecting your financial future and personal privacy by providing a secure investment avenue through an Alternative Asset IRA, thereby safeguarding your retirement savings from potential market volatility, inflated currency concerns, and intrusive surveillance practices.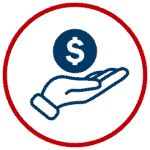 We understand the importance of preserving your wealth in the face of potential economic fluctuations and political uncertainties, which is why we guide you towards diversifying your investment portfolio with precious metals, a durable and time-tested asset.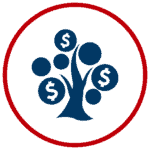 Our ultimate goal is for you to prosper, even in challenging times. We strive to maximize your investment returns through expert advice and personalized strategies, aiming to ensure your wealth grows steadily and consistently, paving the way for a prosperous retirement.