Diversify and Protect with a Gold IRA
A Stable Retirement Source Since 1991, the U.S. dollar has lost 98% of its purchasing power. While the market price of gold fluctuates slightly from year to year, it remains a literally and figuratively solid purchasing power option. By investing in gold, you'll enjoy a stable investment source that contributes to a happy, financially-secure retirement.
A gold IRA has the potential to outperform both the S & P 500 and the Dow Jones based on recent trends. By investing in gold for your retirement, you'll enjoy a retirement account that continually outperforms its competitors and provides you with outstanding financial results. A top-performing IRA is also a fantastic way to maintain financial peace of mind.
Investing in a Gold IRA is surprisingly simple. You don't have to worry about selling your assets from your current 401(k) or IRA to get started with gold. Instead, you can effortlessly transfer or rollover funds from your existing retirement account. The best part is, these transfers are completely tax-free and penalty-free. By doing so, you can safeguard the value of your assets without the need for any additional investments.
Three Easy Steps to High-Performing Gold IRA
At American Alternative Assets, we make it easy to create a gold IRA account that will perform favorably for the rest of your life. We firmly believe that precious metals are an important part of anyone's retirement plan, and do everything we can to streamline the account process for you.
To open a Silver IRA, simply review our Terms of Service and sign our purchase agreement. One of our friendly and knowledgeable team members is there to help you through every step and field any questions you might have.
2. Fund Your Self-Directed Retirement Fund
Determine whether transferring or rolling over funds from existing retirement accounts, such as your TSP, 401(k), or 403(b), is best for your financial needs. No matter what you decide to do, you can make the rollover or transfer knowing you will not be penalized by the IRS. Such actions do not include tax consequences.
3. Purchase the Precious Metals You Want
As soon as you fund your new IRA, you can choose silver or other precious metals to add. We are happy to consult you regarding which metals work best for your specific retirement portfolio.
Helping People Like You Protect & Secure Their Savings Account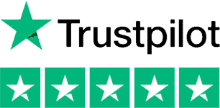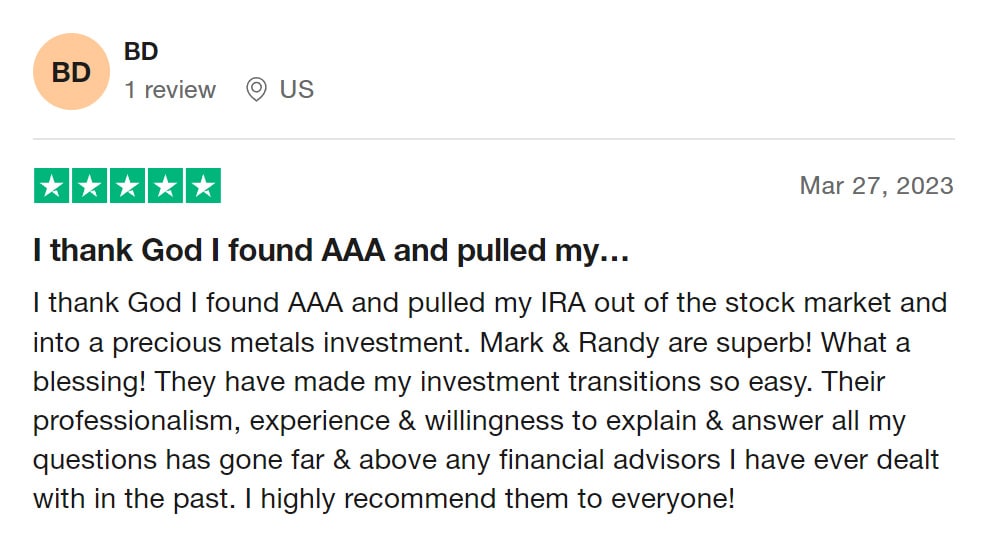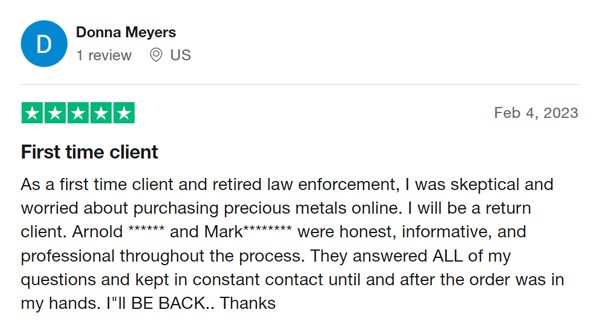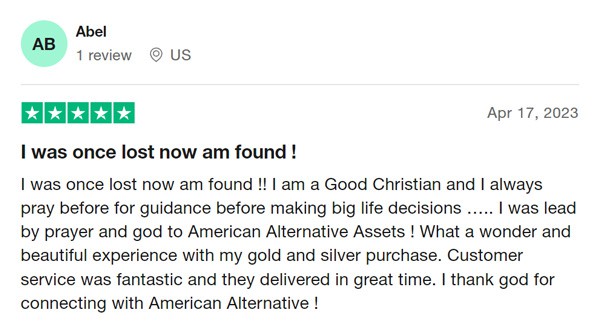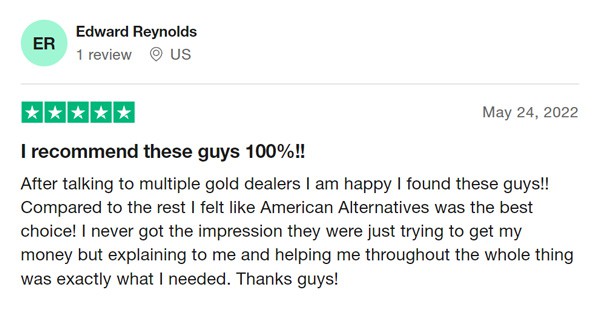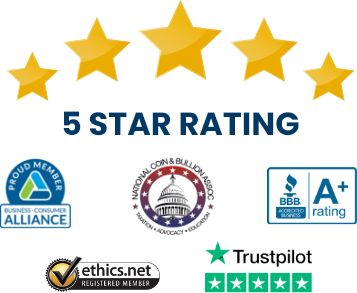 Continuous
Customer Support
Benefit from our continuous customer support and expert advice, helping you prosper by making informed investment decisions. At American Alternative Assets, we pride ourselves on delivering exceptional service and support for your Gold IRA. As the leading retailer of gold and silver in the nation, we have established a reputation for excellence. With an A+ Rating from the BBB and a stellar 5-Star Rating on Trustpilot, backed by thousands of glowing reviews, our commitment to customer satisfaction is unrivaled.